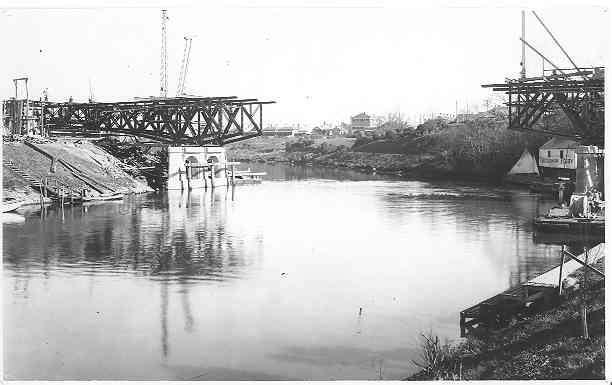 [construction of MacRobertson Bridge]

ID: 12542
Copyright: This image is provided for research purposes only and must not be reproduced for other purposes without the prior permission of the Stonnington Local History Archives
Org ID: 10061


Description: Photo of the construction of MacRobertson Bridge, which crosses the Yarra at Grange Road. The boatshed for Twickenham Ferry may be discerned. The ferry service was discontinued after the bridge opened.
Please Contact:

Stonnington Library and Information Service

Image held by Stonnington History Centre
Phone: (03)8290 1360
Email: history@stonnington.vic.gov.au
Website: Stonnington History Centre
Printing tip: Before printing, please change your page orientation to Landscape in your printing options. This will ensure the best print results.