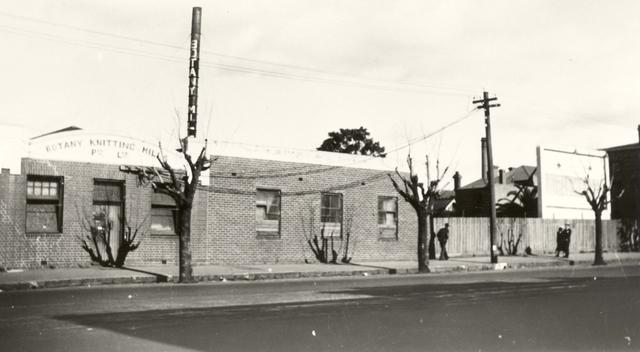 1948 Botany Knitting Mills, 200 Nicholson Street, Fitzroy.

ID: 15214
Photographer: Unknown
Copyright: library owns image (image on public access)
Org ID: FL395


Description: Image held by Fitzroy Library. Taken from Fitzroy Municipal Rating
Subject: knitting mills
Please Contact:

Yarra Libraries

Yarra Libraries
Phone: 1300 695 427
Email: yarralibraries@yarracity.vic.gov.au
Website: Yarra Libraries
Printing tip: Before printing, please change your page orientation to Landscape in your printing options. This will ensure the best print results.