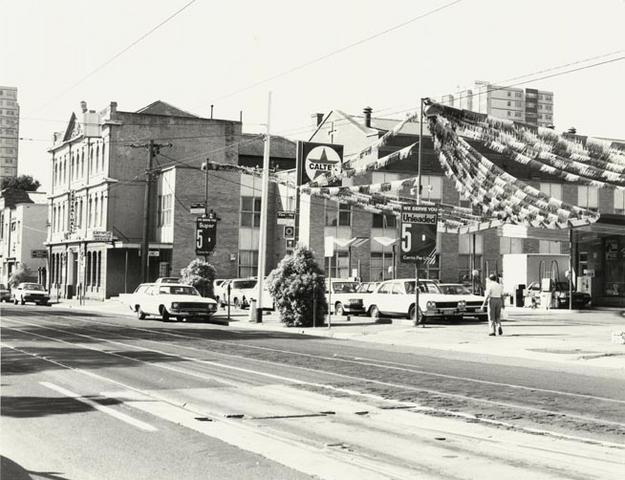 1986 Petrol station near Victoria Parade, in Brunswick Street , Fitzroy.

ID: 8784
Photographer: Philipp, Caroline
Copyright: library owns image (image on public access)
Org ID: FL544


Description: Image held by Fitzroy Library. Former site of house built for Dr. Heffernan in 1884 and demolished in 1956. This photograph was commisioned by the Fitzroy Photographic Committee in 1986.
Subject: service stations
Please Contact:

Yarra Libraries

Yarra Libraries
Phone: 1300 695 427
Email: yarralibraries@yarracity.vic.gov.au
Website: Yarra Libraries
Printing tip: Before printing, please change your page orientation to Landscape in your printing options. This will ensure the best print results.